Coworking space in jaipur
Best Coworking Space In Jaipur
The Best Desk cove coworking space in Jaipur provides you the flexible working hours and surrounding by the inspiring architect of Pink city. This was also helpful in increasing the connection in the various fields with the help of the Best Desk coworking space
Give your team a place to focus, flourish and grow with the help of innovative connections of Best coworking spaces in Jaipur. With the development of technology, Jaipur is becoming the entrepreneurial hub of North India in the present scenario. Jaipur was developing rapidly in terms of infrastructure
The city has developed a huge employable force of individuals. A lot of organizations were setting up their offices in Jaipur and thus creating startups in the city. Jaipur has become the growing hub of this office space.
Coworking space in Jaipur has become a fast concept in the city as it is cost-effective and helps freelancers, entrepreneurs, employees working with high-profile ventures and employees of MNCs, as they all need an office atmosphere or peaceful environment is required.
Without adding any additional cost to rent and buy an office. These coworking spaces were providing the benefit of working with people from different walks of life on the same level. Coworking is the best place to be found in Jaipur which is also known as the developing enterprise hub. The Best Desk coworking space in Jaipur provides you the flexible working hours and surrounding by the inspiring architect of Pink city.
This was also helpful in increasing the connection in the various fields with the help of the Best Desk cove Best coworking space. The environment of the organisation was designed with the motive of collaboration and creativity.
The Rise of Coworking Spaces
The rise of coworking spaces can be attributed to the evolving nature of work and the changing preferences of professionals. Traditional office spaces often come with long-term lease commitments and significant overhead costs. On the other hand, coworking spaces provide a flexible and affordable alternative, allowing individuals and businesses to access well-equipped work environments without the hassle of long-term contracts.
Best desk cove coworking space in jaipur
It is a highly operational coworking space in Jaipur city. Best Desk Cove is rated as the Best coworking space in Jaipur. The office space they offer requires state or city amenities and traditional touch to their workspace. The organization chose furniture of the best quality and added advanced features to the office space to provide the best experience.
The organization offers its clients a private cabin, hot desk, dedicated seats, and conference rooms. Best Desk provides the Best services and location to its clients as a workplace.
The Best Desk Cove provides you with the office solution right in the heart of Jaipur, for cooperate, freelancers, startups and business travellers.
Best Desk provides you with a functional workspace, a network to collaborate with, and various facilities that were required for the success of your business. This provides you with the open office design, easy accessibility with the inspired interior and a collaborative working environment for their customers.
Benefits of coworking space
The best desk cove Best coworking space is growing rapidly in jaipur. The organization was opting to find an alternative workspace to avoid the extra charge. They were associated with the idea of networking and collaboration which provides workspace. The moral idea toward the coworking space like Best desk was extremely cost-effective as compared to own office space. But, before you rent office space from some coworking environment, it's important to know what you should be looking for. While there can be many distractions along the way, knowing the benefits of a co-working space can provide a lot of clarity.
1. Networking
Like-minded individuals were probably finding coworking spaces in Jaipur. This was helpful in providing a good incentive for the development of the organization. The individual were coming from different sectors and fields.
2. Well-connected addresses
The profitable element of the coworking space is that they were generally located near cafes and other key areas. As working from the Best desk provides you with a good image of your business toward your client. A dedicated meeting room and a coffee zone that helps the startup is making a better network.
3.Opportunity to attend events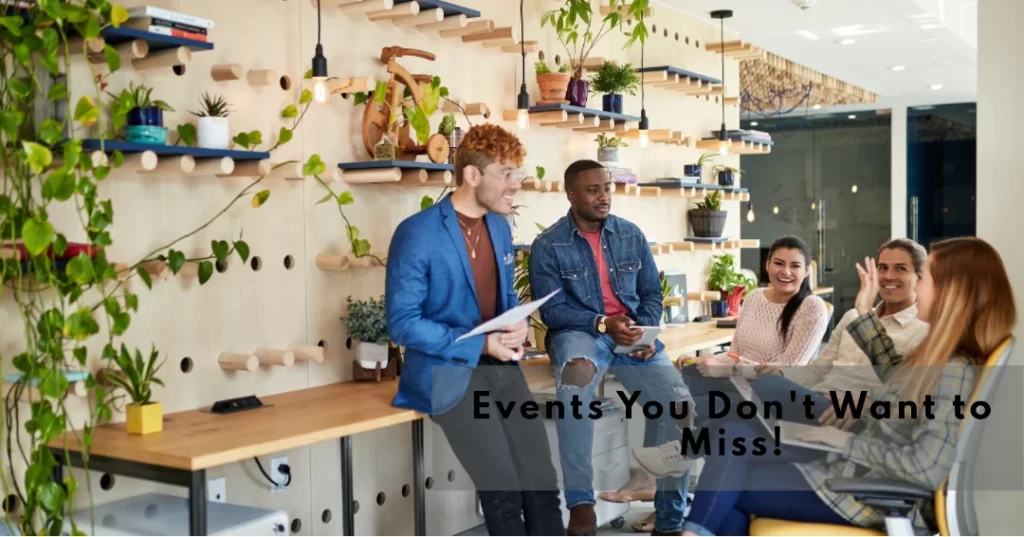 The Best Desk cove coworking space enabled the employees in finding the best area of their working space. The Best Desk cove coworking spaces went through multiple extents by holding events. This was also helpful in getting knowledge of new things and skills to new startups and entrepreneurs. It also provides them with the opportunity to meet new people and increase their network. The event organized by the Best Desk Cove was a great opportunity for people to interact and socialize by allowing you a positive future.
4.Increase productivity with coworking space
The research showed that more than 70% of employees were able to focus better while working in the coworking space. When you prefer working outside the office but still required a professional environment. Renting a Best Desk Cove Best coworking space in Jaipur is the best option for you to improve your focus level.
5.Greater flexibility
Best Desk coworking space provides you with high flexibility. You can choose the time, day or duration of your work. Before Best Desk took over, your time and work style were probably dictated by the formalities of the office space. But now, you have a say in how you want to work.
6.Reduces operational cost
For the startups and small businesses, the presence of specific private offices was very costly for them. The advantage of working in the Best Desk co-working space was helpful in reducing your cost to a massive extent. The entrepreneurs who get to work in this space does not need to worry about overhead costs such as office equipment, maintenance, and various other types of cost.
7.Improved mental wellbeing at coworking space
While working in the Best Desk coworking space you were able to meet new people and expand your business. These were also helpful in avoiding your loneliness and improving your interpersonal skills. The Best Desk coworking space helped its customers feel mentally good.
Features and Amenities
When considering the best coworking space in Jaipur, it's crucial to examine the features and amenities they offer. Here are some common offerings you can expect:
1. High-Speed Internet
Reliable and fast internet connectivity is essential for productivity. The Best Desk Cove coworking spaces in Jaipur provide high-speed internet access to ensure seamless online work and communication
2. Flexible Workstations
Different professionals have varying preferences for workstations. Coworking spaces typically offer a range of options, including hot desks for flexible seating, dedicated desks for personal workspaces, and private offices for teams or individuals requiring privacy.
3. Conference Rooms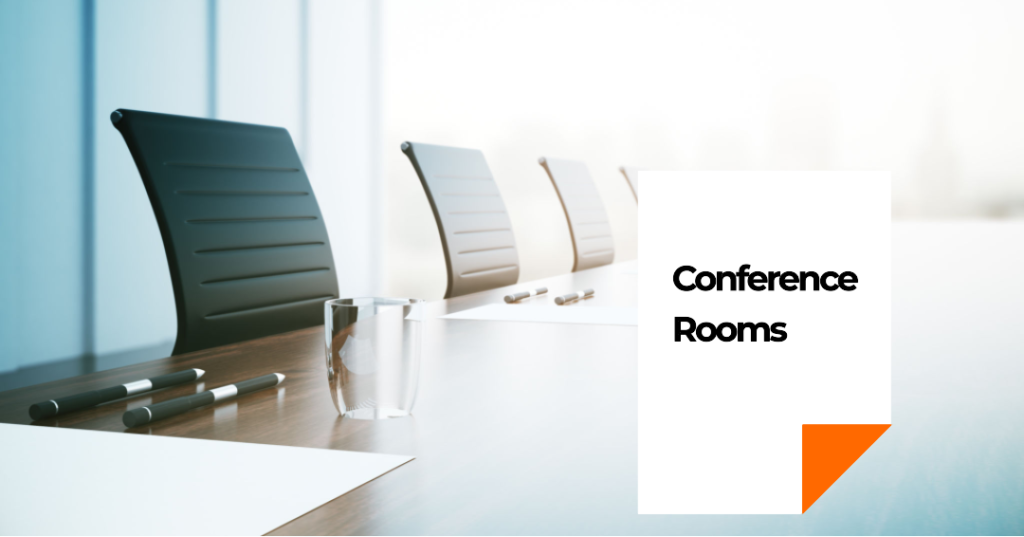 Many coworking spaces in Jaipur provide well-equipped conference rooms or meeting rooms. These spaces allow members to hold client meetings, team discussions, or presentations in a professional setting.
4. Networking Events
To foster collaboration and connections, coworking spaces often organize networking events, workshops, and seminars. These events provide opportunities to meet like-minded professionals, share ideas, and build valuable business relationships.
5. On-site Support Staff
Having on-site support staff can be immensely helpful. From administrative assistance to technical support, dedicated staff members ensure that the workspace functions smoothly and that members have the resources they need.
6. Ergonomic Furniture
Comfortable and ergonomic furniture is essential for maintaining productivity and well-being during long work hours. Coworking spaces prioritize ergonomic chairs, adjustable desks, and proper lighting to create a conducive work environment.
7. Refreshment Facilities
Access to refreshments is vital for professionals spending long hours at the workspace. Many coworking spaces offer complimentary coffee, tea, and water. Some spaces even have snack bars or cafes where members can grab a quick bite.
8. Community Spaces
Collaboration and networking thrive in well-designed community spaces. Coworking spaces often have communal areas, lounges, or breakout zones where members can relax, socialize, or engage in casual conversations.
Summary
Coworking spaces were getting popular in the city nowadays because it offers cost-effective, efficient, and highly creative workspace their customers. This not only provides you with a lot of space or money but also provides the chance to grow or enhance your skills every day. This space includes people from different fields who will work together and share some ideas in this coworking space.
The Best desk cove seems the employees of their customers are at the same level. Nowadays, Jaipur is becoming the hub of coworking spaces. The above-given list provides you with the idea of the benefits of coworking. So that you can find the best coworking space in the city.
The location of the Best Desk coworking space was provided on the internet for the reference of their customers. While sharing space such as Best Desk you can get a lot of creative ideas from people from various fields.
Coworking space is the way for developing your network with the help of the best facilities that were provided to the customers in Best Desk Cove coworking space. It is also helpful in supporting the career of freelancers, and startups. Thus, it is the greatest asset for your work life. Coworking space in Jaipur is a powerful and efficient concept that is increasing day by day. The above-given list provides you with the benefits of coworking as well as it also provides you all the required information. About the best desk cove.
Frequently Asked Questions (FAQs)
Q.1 Are coworking spaces suitable for all types of businesses?
Yes, coworking spaces cater to a wide range of businesses, from startups and freelancers to established companies. The flexibility and amenities offered by coworking spaces make them suitable for various industries and work styles.
Q.2 Can I use coworking spaces on a short-term basis?
Yes, many coworking spaces offer daily or weekly passes for those who require short-term access. This provides flexibility for individuals who may not need a full-time workspace.
Q.3 How can coworking spaces foster collaboration and innovation?
Coworking spaces bring together professionals from different backgrounds, fostering a culture of collaboration and knowledge sharing. The diverse community and networking events create opportunities for partnerships, idea exchange, and innovation.
Q.4 Are there any security concerns in coworking spaces?
Coworking spaces prioritize security measures to ensure the safety of their members. This includes access control systems, CCTV surveillance, and secure storage options. However, it is always recommended to take necessary precautions and safeguard personal belongings.
Q.5 How can I choose the best coworking space for my needs?
To choose the best coworking space, consider factors such as location, amenities, pricing, community, and reviews. Assess your specific requirements and preferences to find a coworking space that aligns with your needs and enhances your work experience.
Frequently Asked Questions
A: Coworking is a style of working that involves sharing a common workspace with other individuals or businesses, often providing amenities, services, and community. Coworking spaces are designed to foster collaboration, creativity, and productivity, and can be found in various locations such as office buildings, shared workspaces, or dedicated coworking facilities. Coworking spaces typically offer flexible membership options, access to shared facilities and resources, and opportunities for networking and community engagement. Coworking can benefit individuals, freelancers, startups, small businesses, and remote workers who seek a professional environment, cost-effective workspace, networking opportunities, and a supportive community of like-minded individuals.
Q: Who can benefit from coworking?
+
A: Coworking can benefit a wide range of individuals and businesses. It can be particularly useful for individuals such as freelancers, remote workers, and entrepreneurs who may not have a traditional office space or who prefer a more flexible and collaborative work environment. Coworking spaces can provide access to amenities such as high-speed internet, meeting rooms, printing and scanning facilities, and kitchen areas. They also offer opportunities for networking, knowledge sharing, and community engagement through events, workshops, and social activities. Small businesses and startups can benefit from coworking spaces as they provide cost-effective office space options with flexibility in terms of lease terms and scalability. Additionally, coworking spaces can foster creativity, innovation, and collaboration through interactions with other like-minded individuals and businesses.
KAWS X Uniqlo is planning a restock for June 2021 and it…