Coworking space in jaipur
Modern Conference Rooms in Jaipur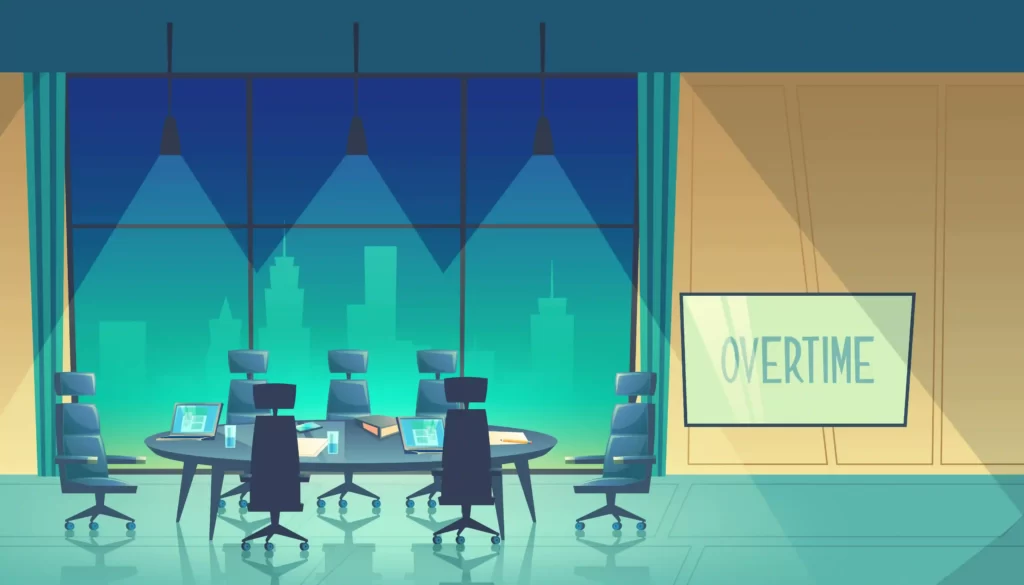 Modern conference rooms have become a necessity for businesses and organizations in today's fast-paced world. These well-equipped spaces provide the perfect setting for meetings, seminars, presentations, and collaborative discussions. In the vibrant city of Jaipur, there is a growing trend of establishments offering state-of-the-art conference rooms that cater to the diverse needs of professionals. This article explores the features and advantages of modern conference rooms in Jaipur, highlighting why they are a preferred choice for various events.
Importance of Modern Conference Rooms
A well-designed conference room can significantly impact the success of a meeting or event. It serves as a dedicated space where ideas are exchanged, decisions are made, and strategies are developed. Modern conference rooms go beyond the traditional setup and incorporate cutting-edge technology, ergonomic furniture, and pleasing aesthetics to create an environment conducive to productivity and collaboration. They offer an upgrade from outdated meeting spaces, elevating the overall experience for participants.
Location Advantages in Jaipur
Jaipur, the capital city of Rajasthan, is renowned for its rich history, vibrant culture, and architectural wonders. The city has witnessed rapid growth in the business and tourism sectors, making it an ideal destination for conferences and corporate events. Best Desk Cove are strategically located in close proximity to major business hubs, hotels, and transportation facilities, ensuring easy accessibility for attendees. This allows participants to conveniently reach the venue and explore the city's attractions during their visit.
Technology and Infrastructure
One of the key features of Best Desk Cove conference rooms is their advanced technology infrastructure. These venues possess state-of-the-art audio-visual systems, offer high-speed internet connectivity, and provide video conferencing capabilities. This enables seamless presentations, live streaming, and remote participation, ensuring that participants can connect and collaborate effectively. The integration of smart devices and interactive displays enhances engagement and facilitates interactive discussions.
Interior Design and Ambiance
Best Desk Modern conference rooms boast contemporary and visually appealing interior designs. These spaces are thoughtfully decorated to create a professional yet inviting atmosphere. The use of ergonomic furniture, ample natural lighting, and well-designed layouts contributes to a comfortable and visually pleasing environment. The ambiance is carefully curated to stimulate creativity, focus, and positive energy, promoting a conducive setting for productive meetings.
Audio-Visual Equipment and Connectivity
To ensure effective communication and presentation delivery, conference rooms are equipped with top-notch audio-visual equipment. High-quality sound systems, high-resolution projectors or displays, and wireless connectivity options enable seamless multimedia presentations. This allows speakers to convey their messages clearly, capturing the attention of the audience and enhancing the overall impact of the content shared.
Comfortable Seating Arrangements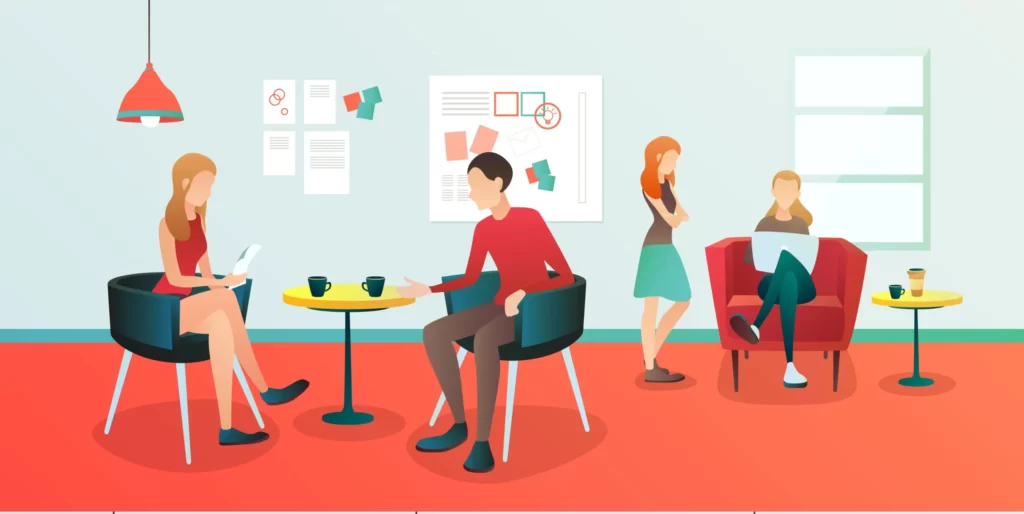 Comfortable seating is essential for longer meetings and conferences. Best Desk offer ergonomic chairs and well-designed seating arrangements that prioritize attendee comfort. The seating is adjustable, providing optimal support and reducing the risk of fatigue or discomfort. This allows participants to stay focused and engaged throughout the event, maximizing productivity and the overall attendee experience.
Catering Services and Refreshments
To enhance the conference experience, modern conference rooms in Jaipur often provide catering services and refreshments. Whether it's a small gathering or a large-scale event, these venues offer customizable menus to suit different preferences and dietary requirements. Catering services ensure that they nourish, refresh, and energize attendees throughout the event, from coffee breaks to full-course meals.
Versatile Room Configurations
Best desk conference rooms in Jaipur offer versatile room configurations to accommodate various event types and sizes. These venues have the flexibility to customize their setups to meet specific requirements, whether it's a boardroom-style meeting, theater-style presentation, or interactive workshop. The flexibility in room layouts allows organizers to create an environment that best suits their event objectives and enhances participant engagement.
Accessibility and Parking Facilities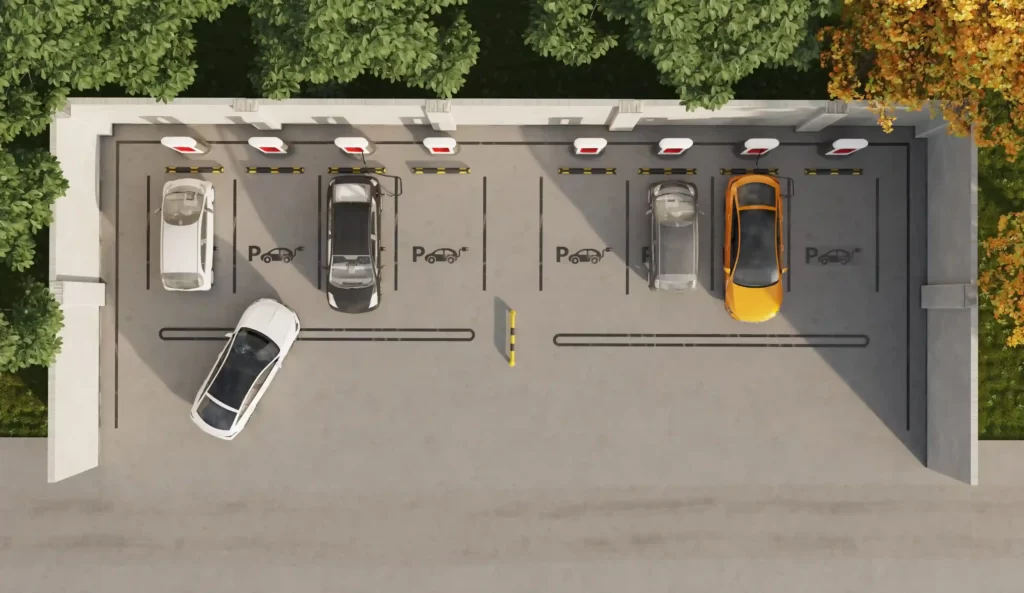 Ensuring convenience for attendees, modern conference rooms in Jaipur are easily accessible and offer ample parking facilities. They are often located in well-connected areas with easy access to major roads and transportation networks. Dedicated parking spaces or nearby parking facilities minimize any inconvenience and allow participants to arrive at the venue hassle-free.
Professional Staff and Concierge Services
To provide a seamless experience in modern conference rooms best desk cove have professional staff and concierge services. Dedicated event coordinators and technical support personnel assist organizers with pre-event planning, setup, and troubleshooting. Their expertise ensures that everything runs smoothly, allowing organizers to focus on their event objectives. The attentive and professional service contributes to a positive and memorable experience for attendees.
Competitive Pricing and Packages
Modern conference rooms of Best Desk offer competitive pricing options and packages that cater to different budgets and event requirements. The pricing is transparent, with no hidden costs, allowing organizers to plan their events effectively. The availability of customizable packages enables organizers to choose the services and amenities that best align with their needs, ensuring value for money and a successful event.
Benefits for Businesses and Organizations
In Modern conference rooms Best Desk Cove Coworking Space offer several benefits for businesses and organizations. They provide a professional and well-equipped environment that fosters collaboration, innovation, and productivity. By choosing a modern conference room, businesses can create a positive impression on clients, partners, and employees, elevating their brand image. The convenience and amenities offered by these venues contribute to successful meetings, conferences, and events, ultimately driving business growth and success.
Conclusion
Best Desk Modern conference rooms in Jaipur have become essential spaces for businesses and organizations seeking productive and engaging environments for their meetings and events. With their advanced technology, ergonomic designs, versatile configurations, and professional services, these conference rooms elevate the overall experience for attendees. From seamless audio-visual capabilities to comfortable seating arrangements and catering services, these venues prioritize attendee satisfaction and event success. The vibrant city of Jaipur offers a range of modern conference rooms that cater to diverse needs, ensuring that businesses and organizations can find the perfect setting for their events.
FAQs
1. Are the modern conference rooms in Jaipur suitable for small-scale meetings?
Absolutely! Modern conference rooms in Jaipur are designed to cater to various event sizes, including small-scale meetings. These venues offer versatile room configurations that can be customized to meet specific requirements, ensuring a comfortable and productive setting for smaller gatherings.
2. Can I avail of audio-visual equipment and technical support at modern conference rooms in Jaipur?
Yes, modern conference rooms in Jaipur are equipped with state-of-the-art audio-visual equipment and offer technical support. From high-quality sound systems to high-resolution projectors or displays, these venues ensure seamless multimedia presentations. Dedicated technical support personnel are also available to assist with setup and troubleshooting.
3. Can I request customized catering services for my event at a modern conference room in Jaipur?
Certainly! Modern conference rooms in Jaipur often provide catering services that can be customized to suit your preferences and dietary requirements. Whether you need coffee breaks, snacks, or full-course meals, the catering team will work with you to create a menu that complements your event.
4. Are parking facilities available at modern conference rooms in Jaipur?
Yes, modern conference rooms in Jaipur offer ample parking facilities. They are conveniently located with easy access to major roads and transportation networks, ensuring that attendees can park their vehicles without any hassle.
5. How can I book a modern conference room in Jaipur?
To book a modern conference room in Jaipur, you can reach out to the respective venues directly or utilize online booking platforms that list conference rooms in the city. Many venues have dedicated event coordinators who can assist you in the booking process and provide additional information about their services and amenities.
Frequently Asked Questions
A: Coworking is a style of working that involves sharing a common workspace with other individuals or businesses, often providing amenities, services, and community. Coworking spaces are designed to foster collaboration, creativity, and productivity, and can be found in various locations such as office buildings, shared workspaces, or dedicated coworking facilities. Coworking spaces typically offer flexible membership options, access to shared facilities and resources, and opportunities for networking and community engagement. Coworking can benefit individuals, freelancers, startups, small businesses, and remote workers who seek a professional environment, cost-effective workspace, networking opportunities, and a supportive community of like-minded individuals.
Q: Who can benefit from coworking?
+
A: Coworking can benefit a wide range of individuals and businesses. It can be particularly useful for individuals such as freelancers, remote workers, and entrepreneurs who may not have a traditional office space or who prefer a more flexible and collaborative work environment. Coworking spaces can provide access to amenities such as high-speed internet, meeting rooms, printing and scanning facilities, and kitchen areas. They also offer opportunities for networking, knowledge sharing, and community engagement through events, workshops, and social activities. Small businesses and startups can benefit from coworking spaces as they provide cost-effective office space options with flexibility in terms of lease terms and scalability. Additionally, coworking spaces can foster creativity, innovation, and collaboration through interactions with other like-minded individuals and businesses.
KAWS X Uniqlo is planning a restock for June 2021 and it…